When it comes to wedding dining you want the best, and the best is the team at Hog Roast Harpurphey ! You need only ask Aaron and Harriet, better known now as Mr and Mrs Maine having tied the knot the other weekend. Aaron and Harriet invited the Hog Roast Harpurphey team out to provide a traditional dining menu (though of course with a staple Hog Roast Harpurphey twist) for their wedding out by the coast – and what a day it was!
Harriet and Aaron actually just so happened to first meet at a different Hog Roast Harpurphey event, wherein we were providing wedding catering for their friend's Kate and Jackson. The pair met in that fateful wedding, and having both loved the dining at that event the pair made sure to ask Kate and Jackson who it was that provided such a brilliant feast. When the answer was Hog Roast Harpurphey they didn't hesitate in contacting us, telling us their story and how they wanted the exact same service for their wedding. We loved the story, and jumped at the opportunity.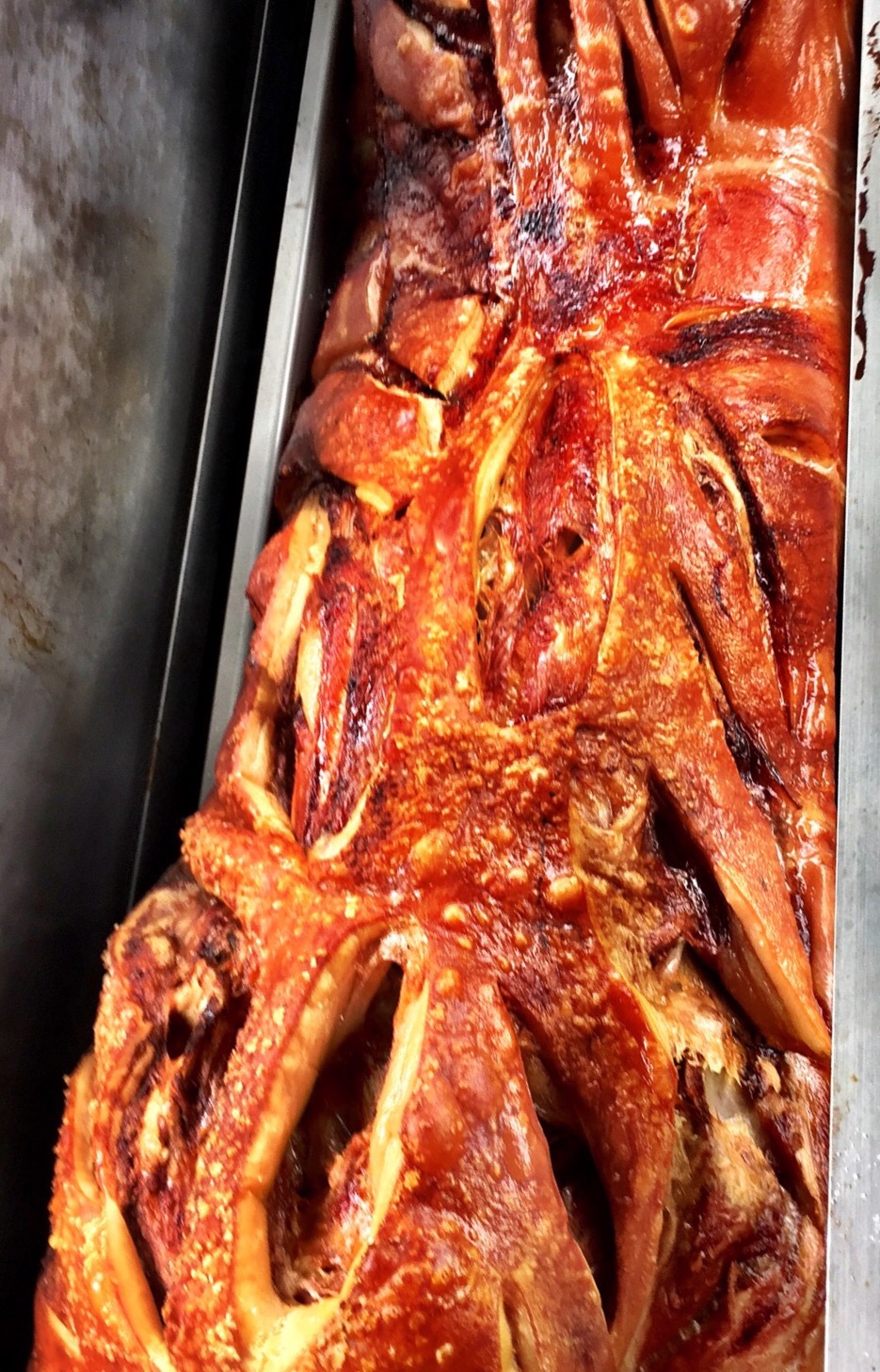 To begin proceedings guests were welcomed to the reception with a drink and selection of canapés consisting of pan seared beef fillets, mini quiches, Scottish smoked salmon, chicken liver parfait, and roasted halloumi and tomato crostini. After some mingling and photos guests were taken into the grand ballroom to be seated and the first course began with a Heritage Tomato & Beetroot Carpaccio. After the starter the wedding party made their speeches and cut the cake together, which then allowed the Hog Roast Harpurphey team to bring out the mains, with a choice for guests of either our typical free-range pork, or a golden roasted turkey cutlet, or BBQ pulled jackfruit, all served with roasted new potatoes, heritage tomato & buffalo mozzarella salad, homemade gourmet coleslaw, and a classic Caesar salad. Dessert consisted of a choice of cheesecake or chocolate torte each served with cream, and followed up with some wedding cake!
The food didn't stop there though! Since it was they first met over, Harriet and Aaron opted for the additional evening buffet, which comes a few hours later and is perfect for giving the party a boost once everyone is tired out from dancing! Our buffet consisted of hot bacon and sausage rolls, served alongside fresh chips and salad and a selection of sauces. The perfect pick me up after a long night of partying!