If you were like us when you were younger your favourite part of the school day was likely lunch and break time. Not least because it meant you were out of class and didn't have to work, or because you could play with your class friends in a good old game of tig, or red rover, or (when it was allowed) British bulldogs. No, our love for lunch and break time was because it meant we could eat some great food. Our mothers tended to pack us an excellent play piece for break and a lunchbox of our favourites for lunch, or every so often we'd eat from the school canteen. It's no wonder everyone here at Hog Roast Longsight went on to become great food lovers and passionate caterers!
But this week in a turn of something a little different, the Hog Roast Longsight team may well have just inspired a crop of the next generation to follow their catering passions, as we were invited out to a local primary school to provide their lunchtime meals as a treat to head into the Easter holidays with. With both hundreds of kids to feed and the schools hungry staff Hog Roast Longsight were put to work cooking up our esteemed hog roasts which were dished out in plentiful servings to all who wanted some. We loved our lunchbox meals at that age, but we think you'll all agree that a catered hog roast from yours truly might just be that little bit more exciting as a one off!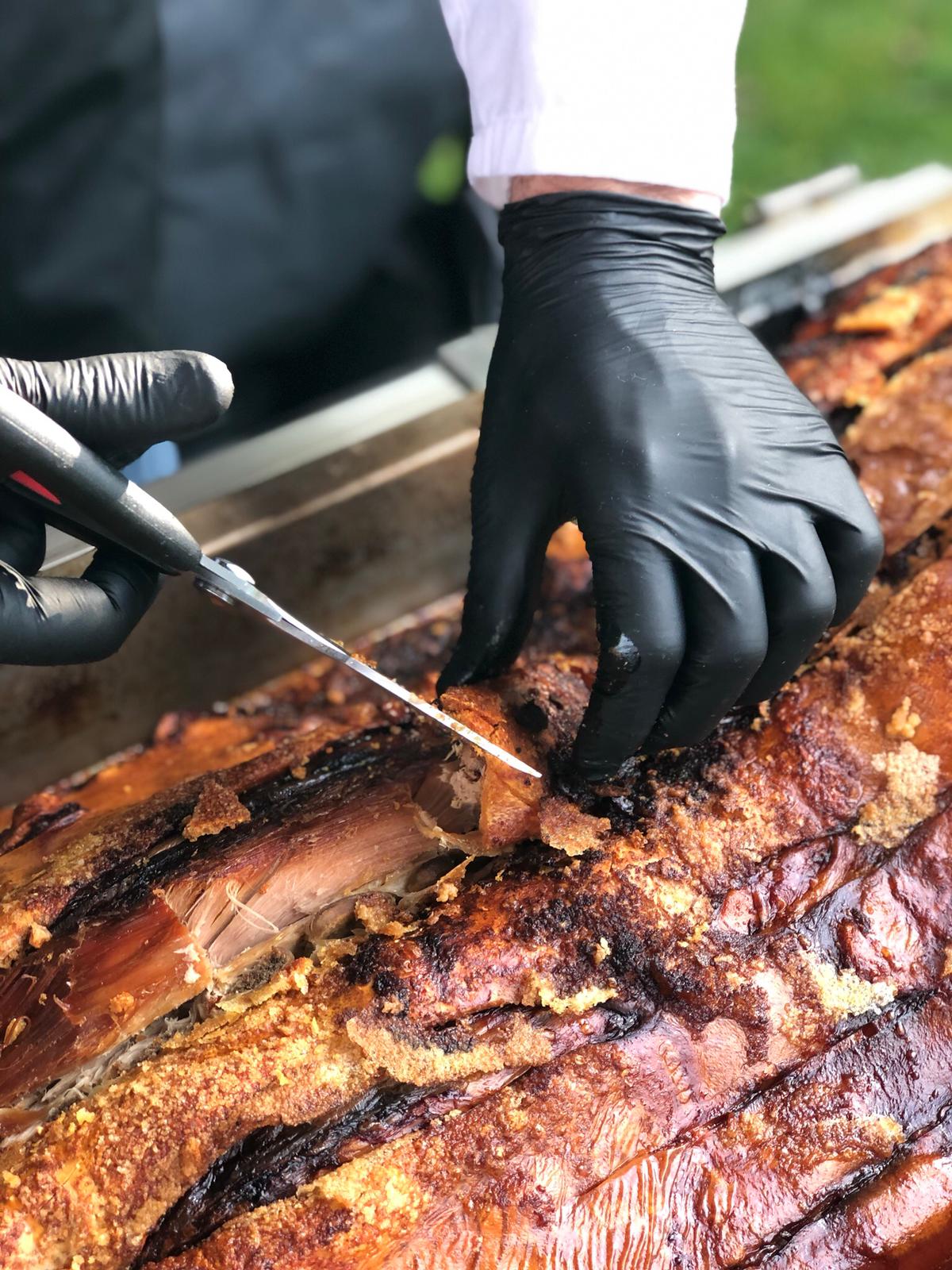 Our hog roasts were joined by its usual trimmings (sage and onion stuffing, golden crackling, homemade apple sauce, bread rolls and wraps) as well as a feast of accompanying sides. Herb dressed new potatoes and homemade coleslaw, seasonal mixed leaves, and a tomato and mozzarella salad to keep the kiddies good and healthy. As a substitute for the hog roast the staff and the kids could also instead choose our BBQ pulled jackfruit served with the same accompaniments.
We're not sure how the kids managed to keep learning for the rest of the day with that sort of feast, but as it is nearly Easter time anyway we hope it wasn't too disruptive, and maybe it is just the nice break that everyone needs anyway!