A core part of our philosophy over the last 20+ years here at Hog Roast Harpurphey has been in listening to and valuing each of our customers. You are the bedrock of our business, so we would be nowhere without your input and support. That much was made even all the more evident over the difficulties of the last 2 years. That is why we often reach out to our customers after their events with us for some feedback on how we did. We're always looking to refine and improve our service where we can, so these messages are always vital to us.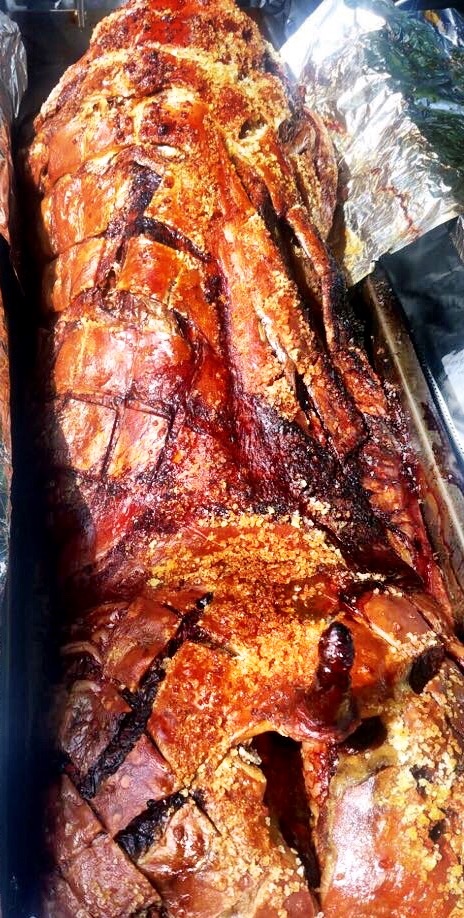 It is all the more affirming and delightful for us when our customers take an extended time out of their day to offer us nice comments and praise on top of their feedback. Getting those kind personal comments in praise of our staff, or the gratuity of the event hosts and what our service meant to them makes this whole business entirely worth waking up each and every day for. These comments fill us with so much joy that we sometimes ask our customers if we can post them to our social media profiles, just to share the warmth that we have felt and some appreciation for the kind words. You can see many examples of this across our social channels which is a perfect affirmation for ourselves on the quality that our service provides, as well as giving something a little more back to our gracious customers in showing their voice to the world. If there is anything the world needs more of just now after all it is a mirror to the kind words and positivity that is still out there.
In an ode to our customers feedback as well we keep a section of our sites entirely for testimonial comments from customers. These comments reflect just some of the brilliant feedback that Hog Roast Harpurphey receives and allows newer customers to see quite what they can expect of our services. Our service team and our catering managers always love a special mention for their work, so as we appeal to you now to send in your feedback why not consider offering up any special comments where you feel our service particularly flourished!