Graduating from university is always a cause for celebration, but even more so currently after over a year of virtual learning. While some universities have chosen to postpone their graduation ceremonies until 2022, others have decided to go ahead as planned, with a few changes for COVID-19 safety. As well as a formal ceremony, it is also important to unwind and celebrate with fellow students, which is what Hog Roast Altrincham catered for here.
The day before their official graduation ceremony, the arts department of a Manchester-based university hosted an informal graduation ball for their students. This was a chance for the graduates to reminisce on their university experience while saying their farewells to friends and acquaintances. The menu we had been asked to provide was our Southern Slow Roast menu since it includes a variety of dishes- making it ideal for a large event.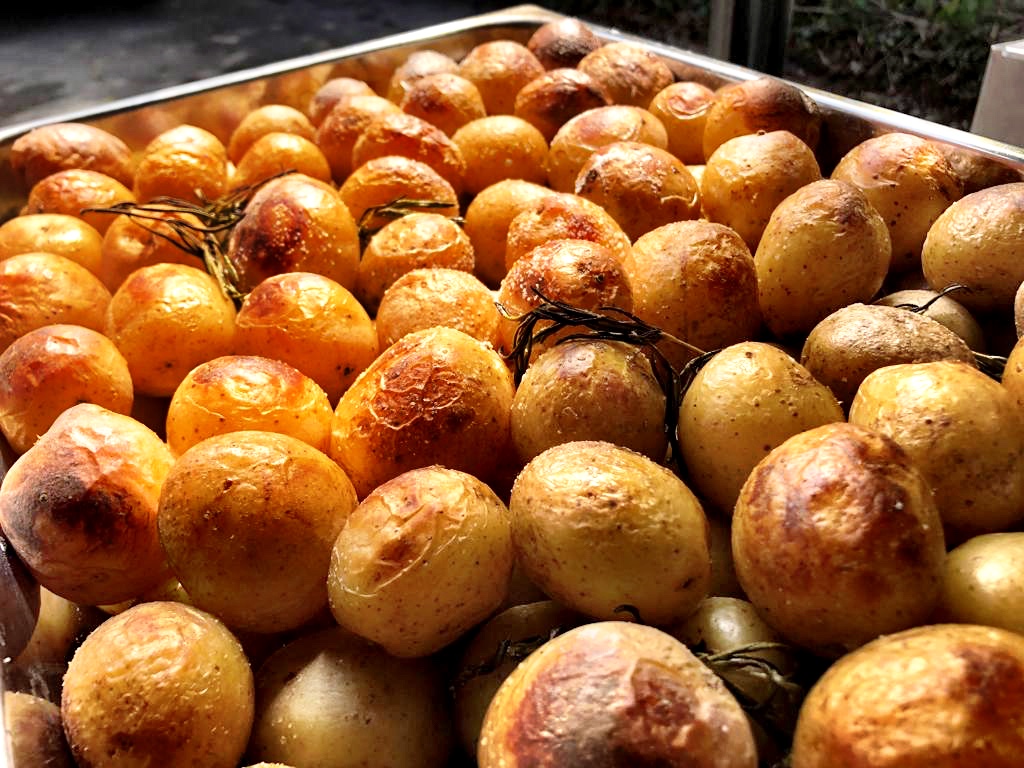 This menu consisted of the following three main dishes: BBQ pork butt, pulled quarter of minted lamb, and Texan 24 hour beef brisket. Each meat was marinated with our secret recipe rub and slow-roasted to perfection on the day of the ball, ensuring optimal freshness and flavour in every mouthful. The meats were accompanied by corn cobbettes, mac and cheese, roasted baby new potatoes, and seasonal vegetables. We also provided a variety of sauces, including smokey sweet BBQ glaze, cajun hot pepper sauce, and legendary hickory bourbon BBQ sauce.
The variety of meal combinations that this menu provided ensured that every student got a delicious main course, with their choice of sides and accompaniments. Hog Roast Altrincham catering was the perfect way to begin an excellent evening of drinking, dancing, and much more!
Are you a school, college or university in need of a caterer for your end of year celebrations? If so, get in touch with Hog Roast Altrincham today to book your catering. We have over 7 different menus on offer, with a variety of dishes and catering styles. To book in today, simply let us know your event size, date, and location and we can begin to create your perfect package.