Celebrations and good times are never complete without great food, and that's exactly what Hog Roast Withington brought to the table (pun unintended!) at a recent stag event.
When it comes to stag parties, it's more than just a night out; it's a rite of passage, a cherished tradition that marks the transition from bachelorhood to married life. With that in mind, best man Declan was determined to make his best mate Matthew's stag day unforgettable.
The day began with the exciting swings and putts on the mini-golf course, followed by a round of laser tag, which brought out the lads' competitive streaks and set the tone for a great day ahead. As the sun began to set and the activities came to an end, it was time to indulge in a feast fit for the occasion.
Hog Roast Withington stepped in to create a spread that perfectly complemented the lively atmosphere of the evening. The Hog Roast Dining menu presented a variety of mouth watering delights. Ravenous from their busy day, the 30 guests happily indulged in our BBQ 100% British beef 6oz burgers, grilled to perfection and served with all the fixings that make a burger truly indulgent.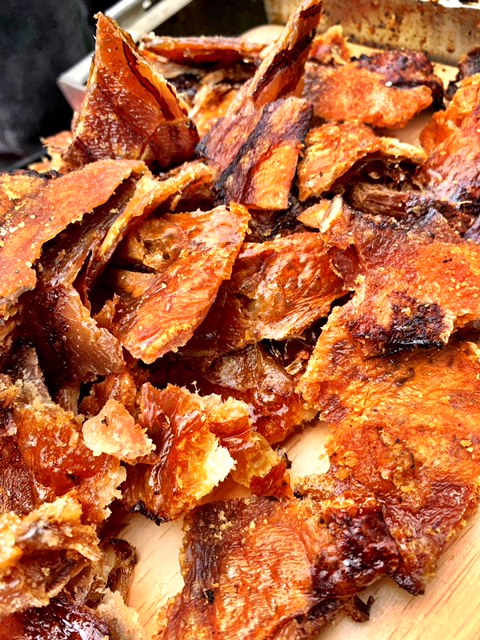 For those looking for something a bit more traditional and utterly comforting, there were the hog roast rolls, consisting of freshly baked, gluten-free rolls generously stuffed with crispy crackling, applesauce, hearty stuffing, and succulent pulled pork. Each bite was a firework of flavours, a delightful blend of textures that satisfied every craving.
Vegetarian and cheese lovers weren't left out either. Grilled veggie and halloumi kebabs, charred to perfection and bursting with flavours, provided a delightful alternative. And, to complement these delightful mains, a medley of salads, creamy coleslaw, and buttered new potatoes offered a delectable variety of sides.
Everyone agreed that the meal was not only delicious; it was also the perfect companion to the craft beers that the boys enthusiastically savoured throughout the evening.
Hog Roast Withington is thrilled to have been part of this vibrant occasion, providing not just a tasty meal but a noteworthy experience through our group dining plan.