[vc_row type="in_container" bg_parallax="" color_overlay="" vu_equal_height_columns="" row_id="" el_class=""][vc_column vu_vertical_align="top" width="2/3″][vc_column_text]
The Ultimate in DIY Hog Roasting and Barbecuing
If you want your very own hog roasting machine you can have one. We can supply you with a fantastic, compact machine, which is well made and produces amazing results. It is called the Hog Master Pro.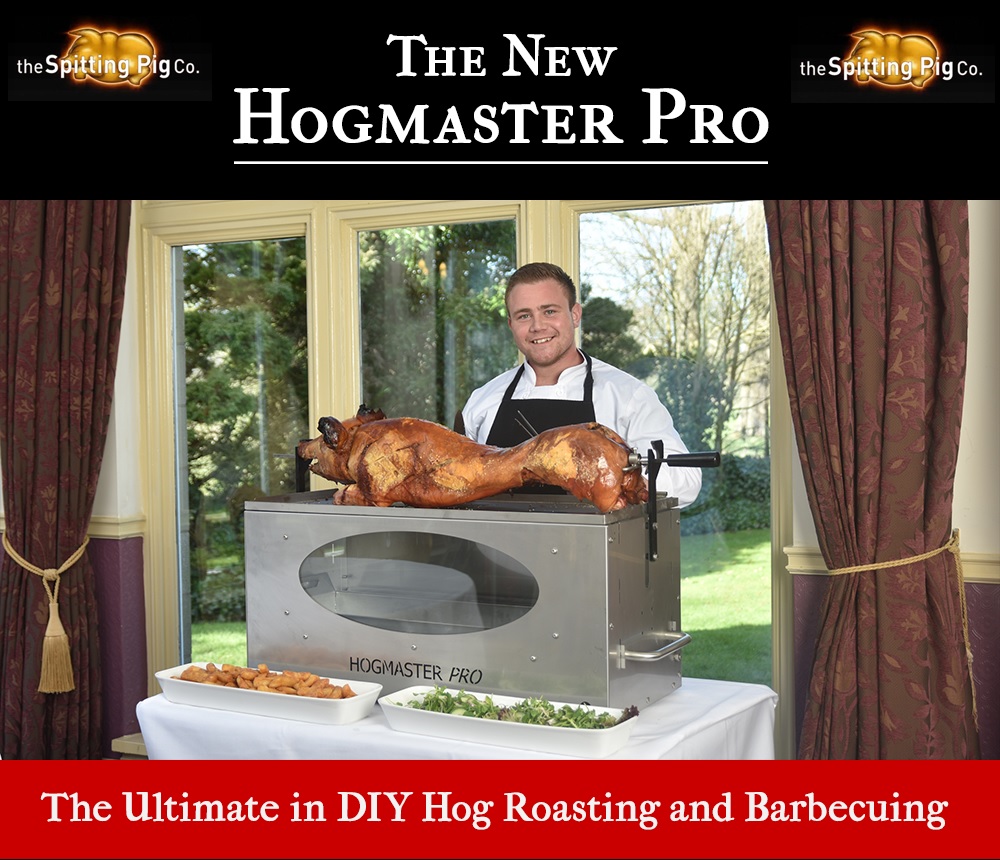 This British made machine is really well engineered, made from high-quality materials and to a high standard. It is a great option for small caterers, as well as people who regularly host big family parties or other types of get togethers.
You can easily cook a 40kg hog in this compact machine. It can also be used as a barbecue. In fact, you can use it to roast a hog while you cook burgers, chops and sausages on the top.
The machine is compact enough to fit into the back of an estate car, or small van. When not in use, you can store all of the accessories in the back of the machine, so it does not take up a lot of space.
These machines are gas powered, but the spit is powered by normal batteries. This means that you can enjoy a spit roast anywhere. It is super easy to clean, and because it is made from stainless steel the unit is extremely light.
If you want us to we can supply you with the small hogs that are perfect for cooking in this machine. This is an especially good option for those people who want to run a local catering business or a small restaurant that wants to add spit roasted meats to their menu.[/vc_column_text][/vc_column][vc_column vu_vertical_align="top" width="1/3″][vc_widget_sidebar sidebar_id="blog_sidebar"][/vc_column][/vc_row]