The Hog Roast Denton Gourmet Delivery service offers a laid-back and hassle-free way of celebrating all of those special moments that life has to offer. From birthdays and anniversaries to the equally important 'just because' celebrations, our wholesome hog roasts are a guaranteed way to satisfy your cravings for a tasty treat.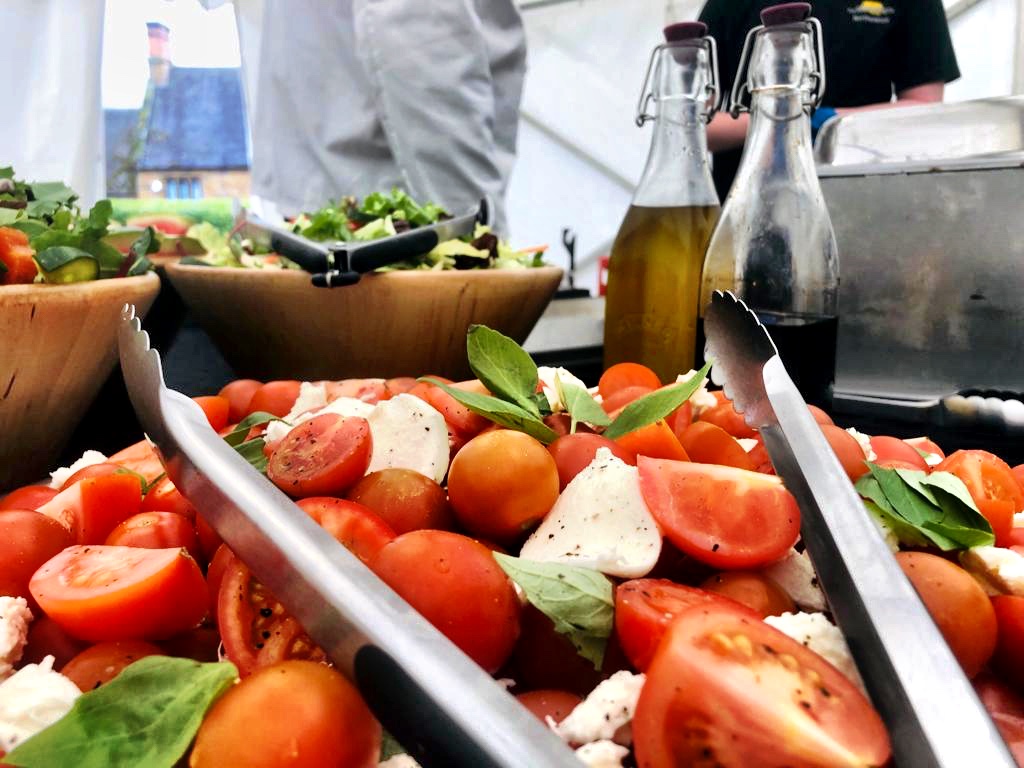 Since launching this latest addition to our ever-growing collection of catering options, we're pleased to have received a lot of interest from people all over the country. And most recently, we were approached by Murray, who was anxious to celebrate the birth of his first-born baby with his wife, Natasha.
As proud new parents, the pair had initially been hoping to commemorate their growing family with all of their loved ones present. But with tight lockdown restrictions making it impossible for everyone to meet up just yet, Murray decided to do the next best thing by surprising his wife with a special meal for just the two of them.
Hoping to keep things simple, the client had asked for recommendations from our Hog Roast Denton catering manager, who was quick to suggest our classic hog roast menu. While it's the most basic of all our menus, the flavours really pack a punch and are perfect for introducing anyone to the wonderful world of hog roasting.
With an irresistible combination of juicy pulled pork, crispy crackling and sage and onion stuffing offered on gluten-free rolls with a dollop of homemade applesauce, this menu was exactly what Murray had been looking for. But he was even more pleased when he heard about the high-quality produce and ethically-reared meats, which are used to create each and every one of our meals.
On Sunday afternoon, the Hog Roast Denton team delivered the freshly prepared meal to the client while adhering to social distancing measures, and both Murray and Natasha were instantly taken in by the aromatic fragrances which wafted from the box. With the couple running on little to no sleep, it was lovely for them to be able to sit down and enjoy a delicious meal that they didn't have to cook for themselves.