Barbeques are always a crowd-pleaser since there is something for everyone to enjoy. Whether you like beef burgers, sausages or vegetable skewers- we have a dish for you to enjoy! There is nothing quite like enjoying a barbeque on a beautiful summers day, although our BBQ menu can be enjoyed year-round. It is the perfect menu for any informal private party, including birthdays and family gatherings. If you choose our BBQ menu, here is what you will receive…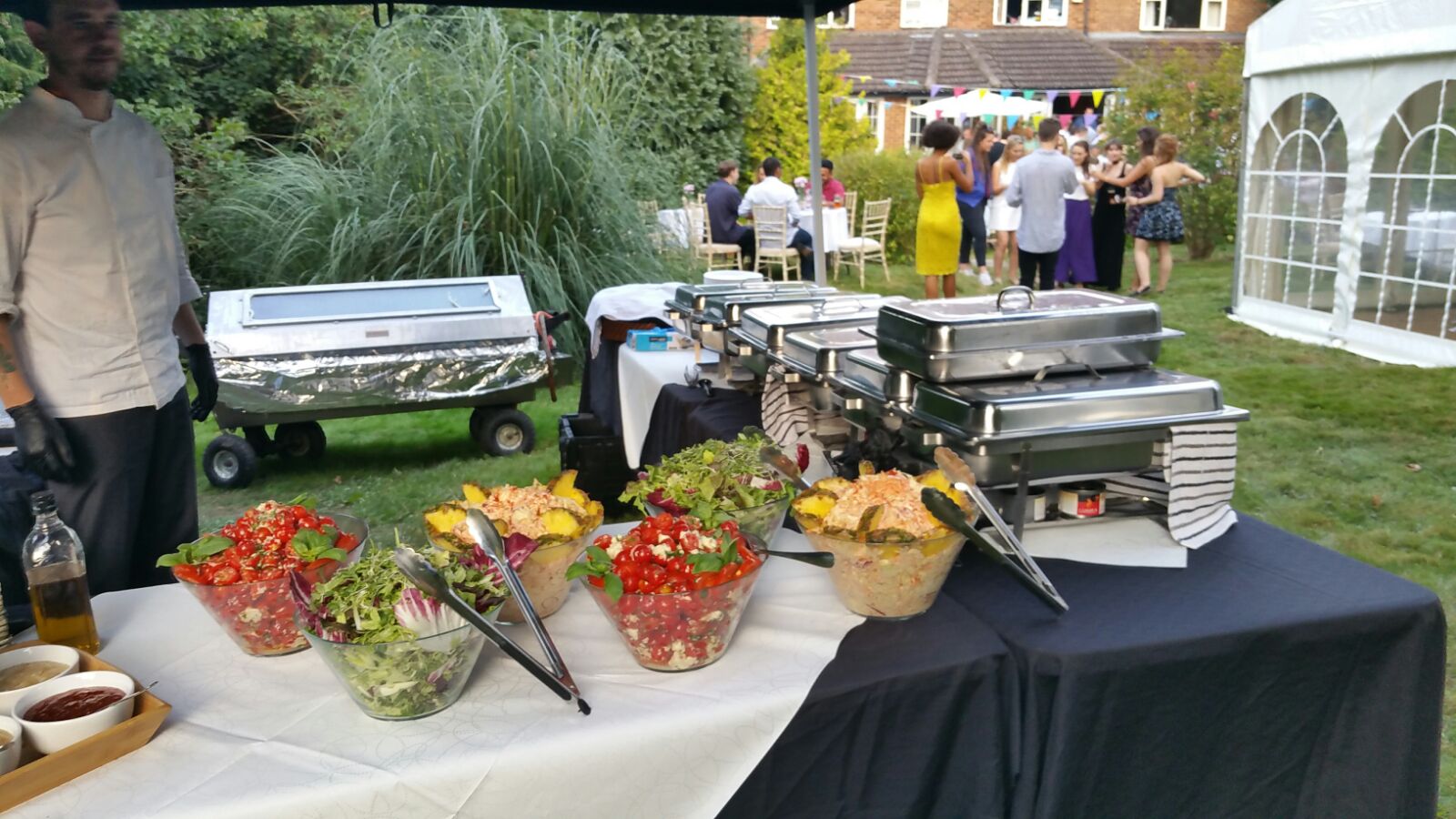 Our gourmet BBQ menu is cooked and prepared on-site, which ensures every dish is as fresh as possible. We use high quality ingredients to provide food that is both nutritious and delicious, and we can provide a dish to suit every guest! At Hog Roast Wythenshawe, we enjoy creating tasty food that can be loved by all. This menu is served buffet style, which means that your guests can choose the dishes they want… and it allows for seconds!
We provide a selection of main courses, including British beef burgers, gourmet sausages, chicken kebabs, and marinated spareribs. These dishes are all barbequed to perfection and served with a selection of fresh bread rolls and wraps, with gluten-free rolls available upon request.
Hog Roast Wythenshawe will also serve a selection of salads and sides, including Greek salad, homemade coleslaw, freshly made chips and delicious sweet potato fries. Altogether this creates an incredible meal, which is served onto bamboo crockery with wooden cutlery.
Barbeques are a versatile catering option that are perfect for so many events. The dishes can be enjoyed by guests of all ages, making it a great menu for family-friendly events!
We hope that our BBQ menu sounds delicious! At Hog Roast Wythenshawe, we can cater for any event and we have over 7 different menus for you to choose from. Our catering packages are personalised to you and your guests- since we know that no two events will be the same! To book your catering today, simply let us know your party size, date and location, and we can start planning your perfect menu.