At Hog Roast Sale, we are firm believers that it's never too early to start thinking about your next reason to celebrate; though we know that for many people planning an event can be a huge source of stress. This is why we're here. To vanquish those negative emotions and make your life so much easier!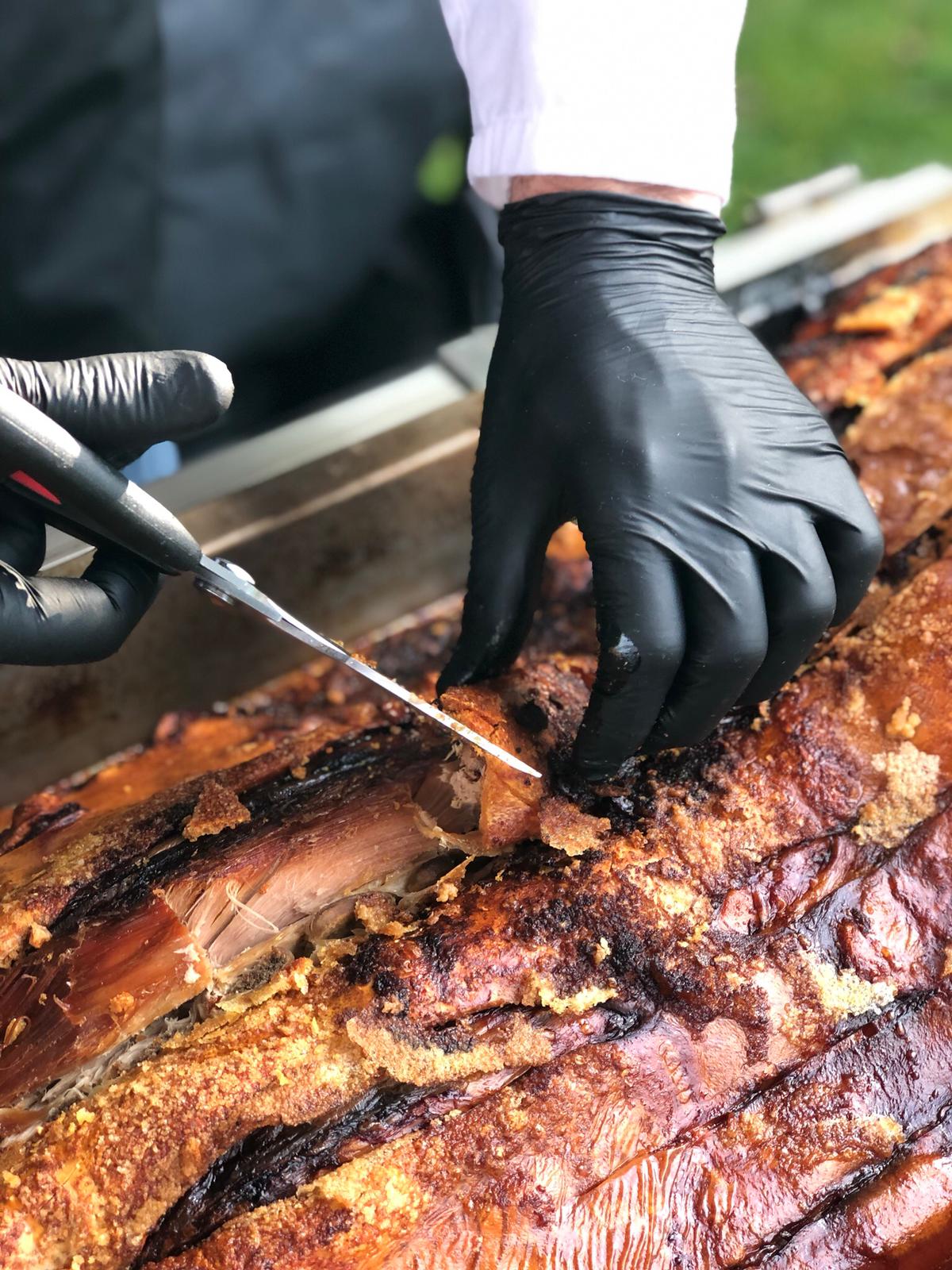 As leaders in our field, our passion lies in helping our clients realise the full potential of their events by delivering an outstanding feast that the whole family can enjoy. Yes, that means you won't have to cook, serve or even clean up after your guests have headed home for the night because we take care of the lot! Sound good? We thought it might!
What's more, Hog Roast Sale offers a wide range of menus which can be adapted to suit the needs and requirements of each individual client. This is an aspect that one of our more recent customers, Caitlyn really appreciated! With her daughter, Maddie's 10th birthday coming up, and lockdown threatening to ruin her special day, Caitlyn had reached out to our team to discuss her options. Right away, our customer service team managed to ease Caitlyn's fears, and within the hour she had chosen a family-friendly lunchtime spread that perfectly suited the small gathering she had planned.
Fast-forwarding to the day of Maddie's party, the Hog Roast Sale team arrived in the early hours of the morning to give themselves enough time to expertly slow roast the pork joint which was accompanied by hot dogs, homemade 100% beef BBQ burgers and a meat-free option of grilled veggie skewers served with tzatziki dip on flatbread. To complement the main dish, the catering crew also whipped up colourful salads, Memphis style crunchy coleslaw, creamy mac and cheese, and our newly famous loaded fries!
Caitlyn was so pleased with how professionally and efficiently our team worked, which meant she could enjoy her daughter's special day without having to worry about cooking times or looking after her guests. Everyone had a wonderful time, and the food went down amazingly!
When the event came to an end, Hog Roast Sale cleared away the mess, and carefully packaged the leftovers which were left with Caitlyn to enjoy over the following days.