Birthdays are always a special time, but even more so when it's a milestone year. The latest Hog Roast Hyde client wanted a birthday to remember, the client was turning 60 and wanted a great party with friends and family. The event would tie together three of the clients' greatest loves: good food, good company and trains. It was a Hog Roast Hyde first; the celebration had a theme of trains, which the client was a massive fanatic about.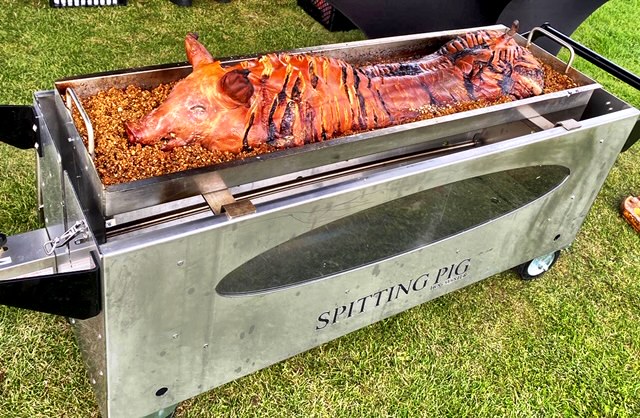 The party was for 20 close family members and friends of the birthday boy and he was determined that they should have a delicious buffet for the celebration. The client worked eagerly with the Hog Roast Hyde team to put together a truly tasty and filling buffet selection for his guests, one that would really delight the taste buds.
As part of the catering package the client paid for the Chef from Hog Roast Hyde would arrive at the sports field venue several hours prior to the 3pm serving time. This would ensure that there was plenty of time to make all the dishes fresh before the event. As well as supplying the serving table for the buffet, the team also supplied reusable wooden crockery and cutlery for the guests to use.
The menu for the buffet was fun and full of tasty options. The client was adamant that he was having a Classic Hog Roast complete with all the trimmings: crispy crackling, stuffing, apple sauce and soft gluten free rolls. But there were also lots of succulent grilled vegetable and halloumi skewers as a vegetarian option and a large mountain of jacket potato wedges for everyone to enjoy, as these are always very popular at Hog Roast events.
The event was a massive fun filled success. After the buffet had been enjoyed by the guests and the very special 60 year old birthday boy, the Chef quietly tidied away all the rubbish and equipment. This then left the client and his guests able to continue their party and keep having fun.