Here at Hog Roast Openshaw, we make a mean hog roast but we're also proud to offer so much more too, in case our customers' guests prefer different meat or need options for particular diets. We can cook up a storm with a spit roast if you need instead, with your favourite meat, and serve with either salads and rolls or seasonal vegetables and potatoes, as well as our delicious homemade trimmings, and you can add more courses to make it a feast too, as we offer canapés, starters, sides and desserts.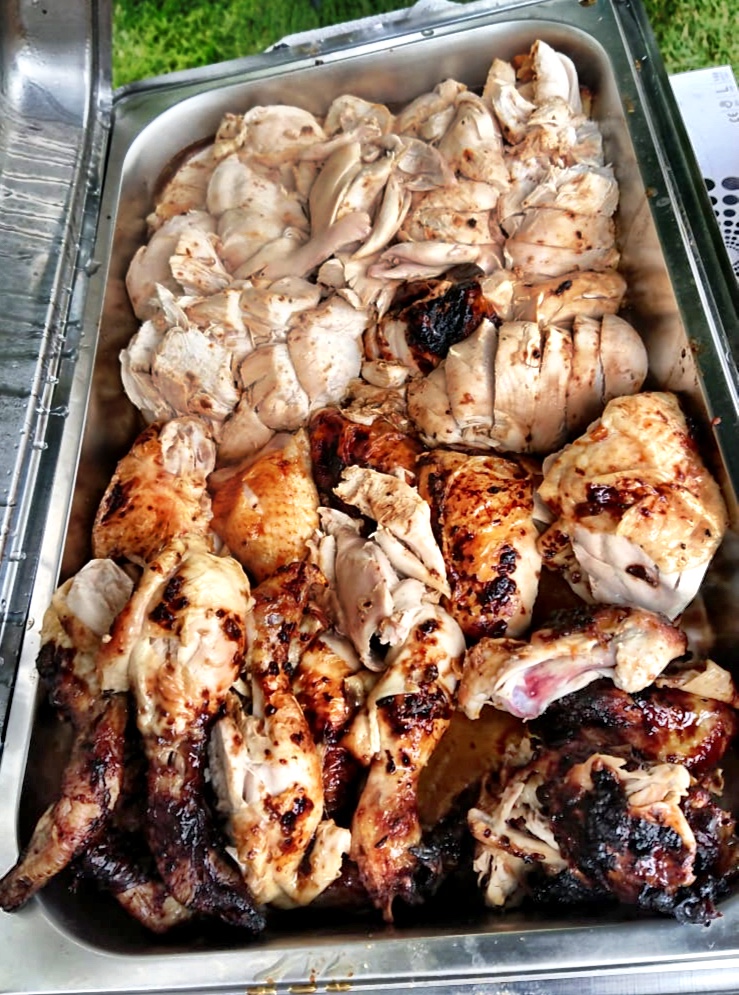 We also have our very own Hog Roast Openshaw standalone menus, which make it easy for you to choose a set menu in advance instead, like our Southern Slow Roast, Loaded Fries, Barbecue or Alfresco. Each of these menus will wow your guests with something a little bit different and we're sure they'll remember our tasty food for a long time to come after devouring the lot, so this blog is all about what you get with each of our standalones.
Our Southern Slow Roast gives you three meats, all marinated in our secret rubs and then slow-cooked on the day, as well as four hot or cold sides, and you get to select three meats from five and four sides from nine. Choose from barbecued pork butt, beef brisket, chickens with a Cajun spice, sticky pork ribs and minted lamb and then your four sides from mac and cheese, potato salad, a Greek salad, a seasonal green leaf salad, gourmet coleslaw, a selection of seasonal vegetables, corn cobettes, roasted baby new potatoes and fries.
If you prefer a scrumptious main by itself, try our Loaded Fries instead, which come smothered with pulled pork or beef brisket, a spicy or zesty slaw, melting cheese and jalapenos too. Our Barbecue standalone comprises British beef burgers, sausages, ribs, kebabs, salad, coleslaw and chips or sweet potato fries (or a combo of both), while our Alfresco is a three-course Italian-style feast, with antipasti platters, a hog roast and then two desserts to boot.
For any of these amazing standalones or your very own menu instead, try Hog Roast Openshaw today and you won't be disappointed!