When it comes to gorgeous food that's freshly prepared, cooked to perfection and then served by our dedicated team members, Hog Roast Oldham is the ideal choice. Our well-trained and experienced chefs and catering assistants are all committed to not only meeting your expectations but exceeding them, and not only with our food that's made from local, high-quality, fresh ingredients but with our highly professional levels of service too. Whether you're planning your next work party, your own wedding day or a birthday celebration, or anything else you can think of, we'll wow your guests from start to finish and you may well be surprised at how easy on your pocket we are as well.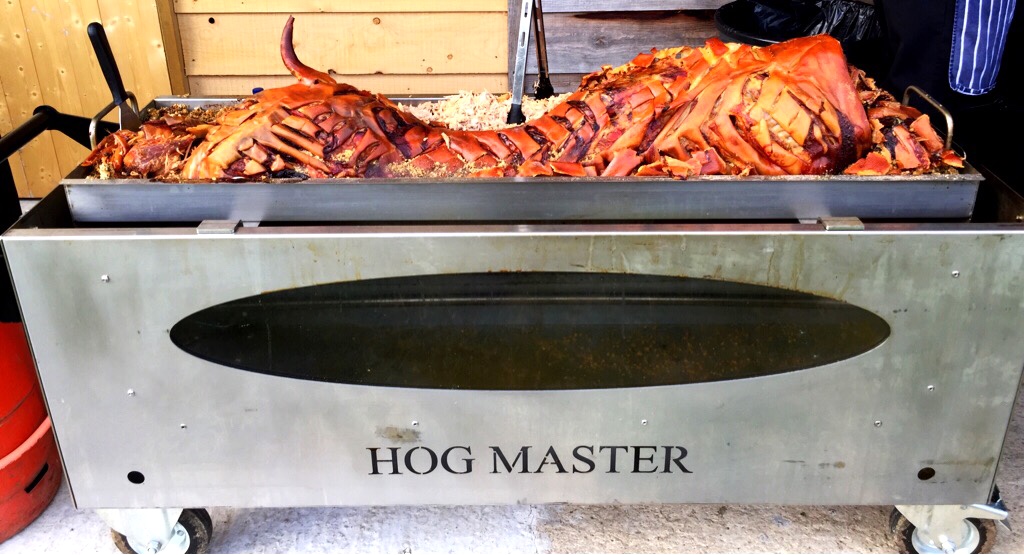 Hog Roast Oldham catered a private party for our new customer Fran yesterday evening, where we cooked up a storm at her farmhouse venue with a hog roast centrepiece that impressed the majority of her guests but we also delighted her vegetarian guests with a delicious homemade option, and provided side dishes that everyone was able to enjoy. When Fran contacted us, she was more than happy to hear that we offer much more than our famous hog roasts, as she was keen to ensure that her vegetarian guests would be well-fed too, and she also wanted us to make some sides that were suitable for everyone.
When it comes to needing alternative and additional dishes, you'll be spoilt for choice with Hog Roast Oldham. We can provide handmade canapés, special standalone menus, lots of different meaty mains, as well as starters and desserts and there are plenty of possibilities for guests on various special diets. Fran asked us to make our scrumptious pigs in buns for most of her forty guests, veggie skewers for the vegetarian main course, as well as spicy sweet potato wedges and mac and cheese sides for everyone.
Last night, after a few hours cooking a fresh, local pig, grilling halloumi and veg for the skewers and preparing and cooking the sides too, our friendly team fed Fran and her guests in a marquee at the lovely farmhouse venue till the cows came home and once everything had been devoured, we cleared away and left everyone to work off their full tummies on the dancefloor.