For their silver anniversary year new customers Julia and Fredo came to Hog Roast Harpurphey looking for, quote, "the most flashy dining experience you can give us" to help them celebrate their 25th anniversary with friends and family in proper style. Friends and family members of Julia and Fredo described them as a fun couple always looking for that little bit something different and adventurous to tide them over before the next venture, so they most certainly came to the right place with Hog Roast Harpurphey.
Booked out in a beautiful hotel ballroom, guests descended in droves, amounting to around 175 in total as Julia and Fredo have evidently made impressions all around to many a person. From all walks of life, these friends made over the last 25 years and Julia and Fredo's family members were expecting quite the show to celebrate a couple who wear eccentricity and style as prideful badge of honour. If anything can live up to such a billing it is a Hog Roast Harpurphey buffet feast, complete with our namesake hog roast prepared in the stylish style of traditional spit roasting and delivered with a whole host of delicious accompaniments.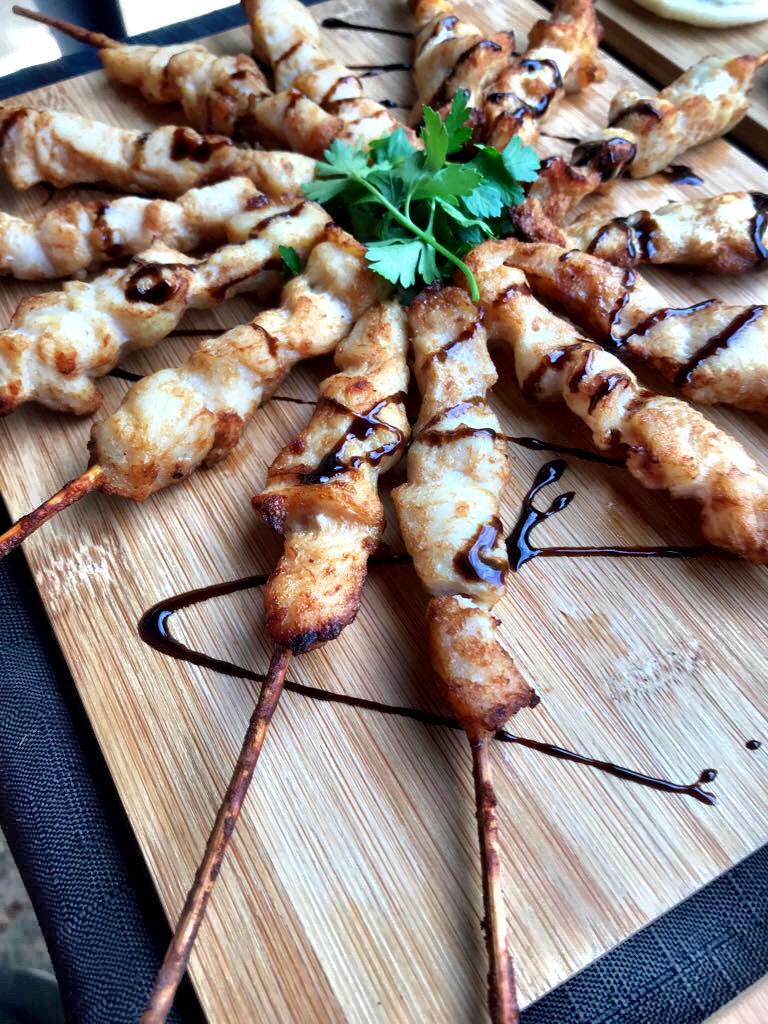 Right from the off guests were greeted with a glass of champagne or juice and could enjoy a circulating accompaniment of canapes: these were our chicken satay skewers, roasted duck served with hoisin sauce, Scottish smoked salmon served with fresh bread and a crack of black pepper and fresh lemon, handmade gourmet sausages served with a whole grain mustard dip, and a selection of freshly made mini pizzas with cracked black pepper and basil oil which Fredo complimented as a "beautiful slice of home!".
The main was a buffet, with our hog roast and our spit roasted whole English lamb providing the flashiness that Julia and Fredo were after, carved up professionally and dished out to guests by the Hog Roast Harpurphey team with heritage tomato and mozzarella salad, coleslaw, seasonal mixed leaves, and dauphinoise potatoes. Tarte au citron or profiteroles made up our dessert offerings.
If it is style and quality they wanted then it was style and quality that Fredo and Julia most certainly got, and we look forward to seeing them again at their gold anniversary for even more!