Hog Roast Little Lever has so much to offer our customers and we love being able to satisfy every guest invited to your special occasion, even if that means you need us to cater with alternatives or additional food. We've always understood the necessity to provide plenty of choice and variety, so regardless of the type of menu you'd like to feature or your guests' requirements, we can make you proud and impress everyone invited with mouth watering suitable options.
One way we can do this is by providing a standalone menu of ours, like our Hog Roast Little Lever Southern Slow Roast, which includes three marinated meat mains and four sides, and it's a great way to treat your guests to a variety of slow-cooked meats as well as hot and cold sides. If this much choice still isn't enough due to any special diets, we can also make alternative dishes fresh on the day, such as vegan pulled jackfruit buns and slaw or vegetarian grilled skewers; you just need to let us know when you book so that we can be fully prepared.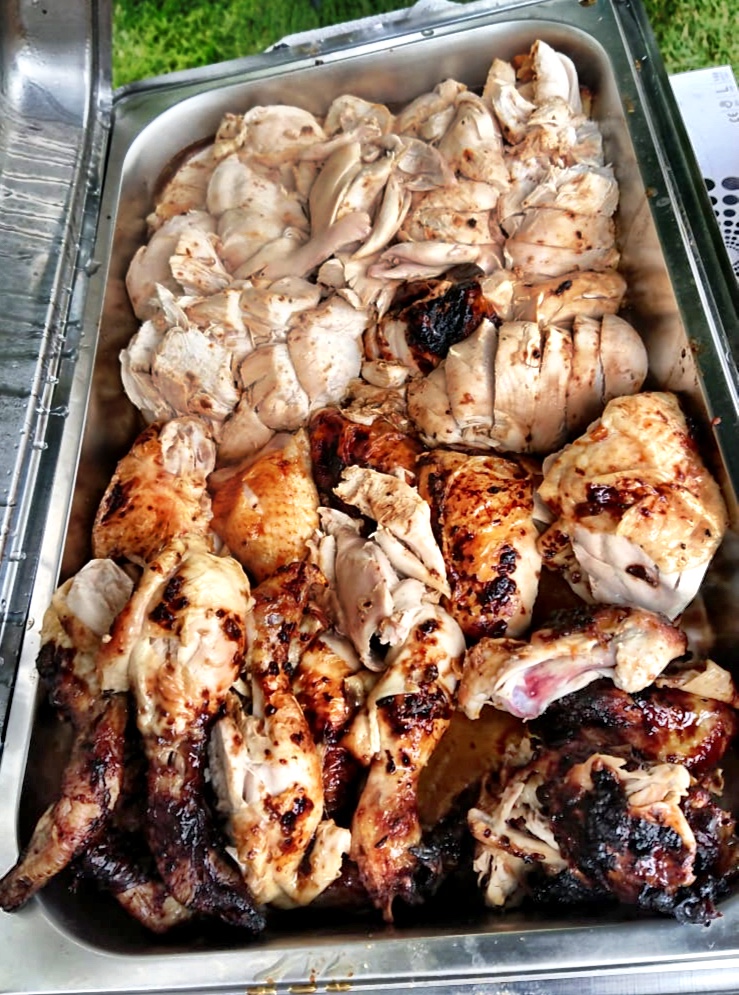 With our Southern Slow Roast, you get to choose all of its components, so you decide on the trio of meats from five and your four hot or cold sides from nine. First, select your three favourite meats from pulled quarter of minted lamb, barbecued pork butt, spicy Cajun chickens, Texan beef brisket and Louisiana sticky pork ribs, and they'll be accompanied by three tasty sauces – a hickory bourbon BBQ sauce, a sweet and smokey BBQ glaze and a very spicy Cajun hot pepper sauce. Next, you need to decide on your four sides, from corn cobettes, mac and cheese, coleslaw, potato salad, a selection of seasonal vegetables, roasted baby new potatoes, a combo of traditional and sweet potato fries, a Greek salad and a green leaf salad. Whichever you choose, we're sure that you and your guests will love what we make!
For this gorgeous standalone menu, a different one, or to devise your very own menu, get in touch with Hog Roast Little Lever and book in your next special occasion.