Craft fairs are enjoyable all year round, but even more so at Christmas when everyone is busy hunting for gifts and cards. A great way to elevate your event and get everyone into the festive spirit is by providing a delicious catering option for the occasion, and Hog Roast Radcliffe has plenty of menus that are bound to be ideal. Here is what you can expect when you book in with our team today…
Earlier this year Hog Roast Radcliffe was contacted by a local council to provide catering at their upcoming Christmas craft fair. The event is hosted each year and is perfect for getting some last-minute gifts for the festive period. Alongside the stalls, the Hog Roast Radcliffe team will be on hand to serve a classic hog roast to the guests, with a few additional dishes to ensure that there is something for everyone to enjoy. This menu will be a great addition to the event and is sure to go down a treat.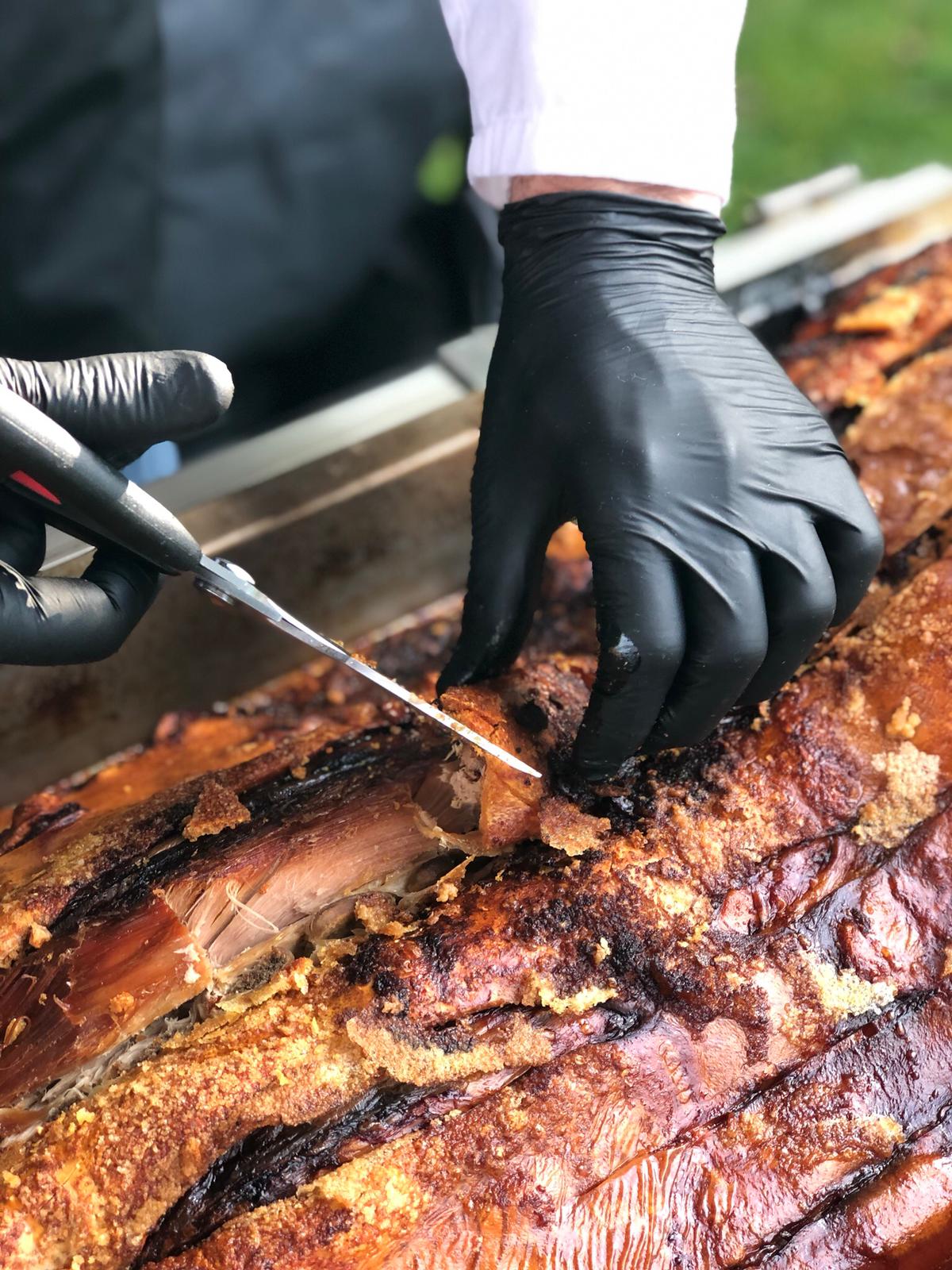 In preparation for the event, the Hog Roast Radcliffe team will arrive at the venue in the morning to prepare for the midday serving time. We will begin by slow-roasting the hog and ensuring that it is cooked to perfection, before being expertly carved by our chef. Once it is time to serve, the sliced pork will be accompanied by fresh bread rolls, sage and onion stuffing, homemade applesauce, and crispy crackling. Additionally, the guests will be able to enjoy succulent pork sausages and veggie sausages. For the side dishes, we will be serving homemade chips and a selection of salad dishes. Overall, this menu will have plenty for everyone to enjoy and more than enough to go around. The event is sure to be a lot of fun and is bound to be a great day out.
At Hog Roast Radcliffe, no event is too big or too small for our team. To find out what we can do for you, simply let us know your party size, date, and location and we can do the rest. We hope to hear from you soon!