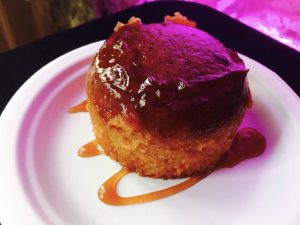 Sharon and Martin had married after being engaged for 26 years. Family and friends thought they would never marry so were very surprised when invitations were sent out. A guest list of 185 people were sent out for the evening do. A local pub in Swinton was to hold the evening event.
The wedding itself was a small gathering just being at the register office with close family only. Georgia who was the couple's 7 year old daughter was the flower girl. After such a long engagement Sharon and Martin thought it was silly to spend thousands of pounds on a very extravagant wedding so the money was to be spent on an evening do. Decorations were ordered for the room to dress it up well and make it look special. A slide show of Sharon and Martins life together had been made by a family friend to be projected against the wall for everyone to see. Martin hadn't changed at all but it was a different story with Sharon, she'd had that many different hairstyles it was like a lifetime of changes. There was plenty of laughter at the older styles!
A large table had been set up at the back of the room ready for the food. Hog Roast Swinton was to do the food and a spit roast pig was chosen as the favourite. We at Hog Roast Swinton brought our team of catering staff to serve the food. While our very own experienced chef slowly cooked a pig on the spit, the catering staff prepared fresh salad to go on the sandwiches with the tasty pulled pork. Hog Roast Swinton used our own secret BBQ recipe to coat the pig with. Crispy cracking is always a favourite and there is plenty for everyone to enjoy alongside homemade apple sauce to accompany the pulled pork. Large fresh baps are perfect for a buffet style banquet. Profiteroles filled with fresh cream and smothered in chocolate sauce was one choice for dessert and sticky toffee pudding with a toffee sauce and fresh cream was the other choice. Perfect food for a perfect wedding is what is needed for a lovely evening.