When semi-professional boxer Chris retired, he dedicated his life to training and mentoring budding local boxers and had worked in various gyms in the area. It wasn't enough for him though, as he had always dreamed of opening up his own boxing club, not only to get young people interested in the sport he loved so much, but also to get local teenagers fit and give them something positive to focus on. With a lot of hard work and a business loan secured, Chris's big moment finally arrived, and he obtained his very own premises to start his boxing training school! Chris didn't want to just put a few posters up in local gyms and hope people took an interest, he wanted to have a big open day party for everyone in the local area to come along and see his new training facilities for themselves!
Since Chris had a rather tight budget, and event catering was not exactly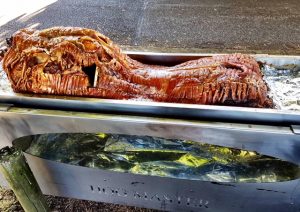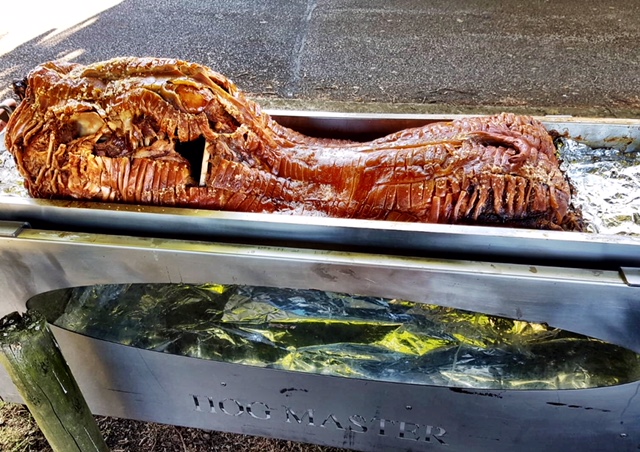 his forte, he was flummoxed at first as to what type of food he could provide that was both memorable and affordable. The answer to his prayers came when a friend in the gym recommended Hog Roast Stretford to him, as we can provide budget-friendly hog roast buffets for any number of people, even if we don't know exactly how many diners we will be catering for! We can also cater in any space, even next to a boxing ring, without getting under anyone's feet! A very relieved Chris hired us immediately and with that huge load off his mind, he was free to focus on ensuring his boxing gym was looking its best of his opening day.
The word had spread about Chris's new venture and the place was packed with parents and youngsters of all ages, eager to see what Chris had to offer. Because we served the hog roast in a relaxed buffet style, Chris's potential new clients were free to enjoy the food as and when they pleased whilst still being able to give their full attention to the event taking place. Chris's new boxing classes were a big hit, and so was Hog Roast Stretford's food! He thanked us for helping him make his grand opening a big success and we wish him the best of luck for the future!