While Hog Roast Failsworth are experts caterers who are renowned for providing tasty, wholesome food for all kinds of parties and events, sometimes you want to be the chef yourself for the day instead. With a hog roast machine from yours truly, you can easily do this, and at a great price too. A rental from us includes our expertise and knowledge, as well as years of experience, and you get to use the same trusty hog roasting machines that we use ourselves when we cater – our own range, which we build by hand in our Lancashire factory.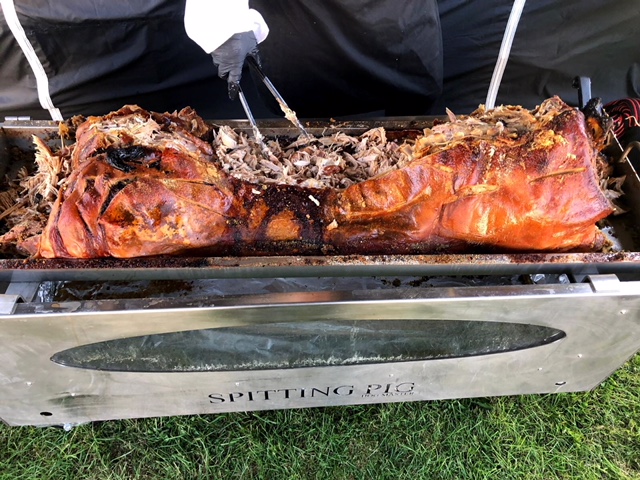 Whether you're a caterer like us and you're thinking of hiring a machine to cook for your customers for a one-off (or more) or you're a domestic cook who wants to DIY at home (or even elsewhere), with a Hog Roast Failsworth rental, we deliver the machine to your choice of venue and collect it when you're done and these are already included in our all-inclusive price. What's also included is a gas bottle, as all of our hog roasting machines run on gas, and because there's no need for mains electric, you can cook pretty much wherever you want.
Alan, a wedding and events organiser, hired one of our machines over the weekend, and when our chef took the machine to his business premises, he told us he was slightly nervous as this would be his first time roasting a hog. There's no need to be apprehensive when it comes to learning to use our equipment, however, as we made them with simplicity in mind, so once you've prepared your meat, you set the temperature, turn the machine on and away you go, which is easy as pie.
Our Hog Roast Failsworth chef taught Alan the basics and before long, he was more than comfortable with using it but we still left him with instructions just in case, and we told him to call us if there was anything he was concerned about.
When collecting the machine on Sunday, Alan told us he's hooked on this way of cooking so we definitely think we'll be seeing more of him in the future.