With the uncharacteristically sunny weather seeming to be going on indefinitely, a local seaside bar decided to capitalise on it and attract more clientele by setting up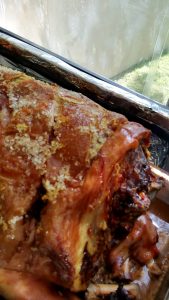 an extra outdoor bar right on the beach! They went for a shabby-chic beach hut style construction, complete with tables and deckchairs, and stocked it with everything the punters would find in the main bar! The bar managers were confident it was going to be a hit (whilst the weather lasted anyway!) but to give their beach bar launch party a bit of extra oomph, they also wanted to provide some great outdoor food to seal the deal! With barbeques being 10 a penny in every pub in the area as soon as the sun comes out, this was definitely a no-no. They were adamant they wanted the food to emphasise the main selling point of their beach hut bar enterprise: fantastic quality products you would find in their main indoor venue,  but provided in a fantastic outdoor space! As they knew by our reputation, the Hog Roast Bolton team are rather good at bringing an indoor fine dining experience into all manner of outdoor spaces, they wasted no time in hiring us for their Saturday afternoon beach bar bonanza!
It was already all hands on deck when we arrived at the venue, and the staff had done a great job in creating the beach hut's weathered look-although the paint was barely dry, it looked as if it had been standing in that very spot on the beach for the last decade! Here at Hog Roast Bolton, we are also skilled at blending in with our environment and our hog roast machines are so well designed, that they seem to fit in just about anywhere! One of the bar staff commented on how at home we looked as the chef undertook the patient process of slow-roasting the pork and our catering assistants got busy with our colourful side salads, homemade coleslaw and potato wedges-all of which were freshly prepared on the beach!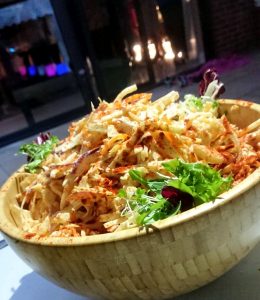 As the pork reached its completion and the sides were ready to serve, the bar team were blown away by the number of people who started to descend onto the beach, all intrigued by the outdoor bar and enticed by the aromatic pork wafting across the sands! It was a great afternoon, the beach hut bar idea was indeed a massive hit, and Hog Roast Bolton showcased outdoor cooking at its best!