If you've got an event on the horizon, then why not get in touch with Hog Roast Prestwich? With our help, instead of being overwhelmed with party plans, you could be sitting back and relaxing while our team of experienced catering staff handles everything from setting up the venue, to cooking up one of our famous finger-licking buffets which are created using only the finest quality ingredients that have been sourced from local farms. Oh, and the icing on the cake? We even take care of the washing up!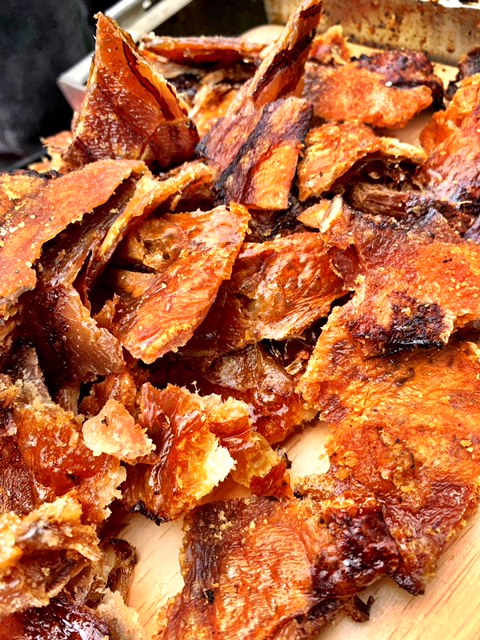 We also aim to make things as easy as possible for our clients by offering a comprehensive service which can be adapted to suit all event styles and budgets, and recently Hog Roast Prestwich was called in by Charlotte who was keen for us to serve a tantalising feast at her mother, Flora's 70th birthday party. After taking a closer look at our list of menu options, Charlotte opted for our crowd-pleasing classic hog roast spread which is a perfect introductory feast for those who have never experienced a hog roast before.
As the event drew closer, our dedicated catering manager kept Charlotte up-to-date with the arrangements for the evening, and after a last-minute change of plans from some of the guests, the client had asked that we add a few meat-free dishes to the menu which we were more than happy to do for her. Charlotte was so impressed by how accommodating our team had been and she couldn't wait to see the look on her mum's face when the surprise was finally revealed.
With Flora none the wiser about her daughter's plans, she arrived at Charlotte's home only to be unexpectedly greeted by 120 of her closest friends and family, as well as the Hog Roast Prestwich catering crew who had completed a flavoursome meal which the guests were dying to tuck in to! The impressive sight of the hog roast quickly became a major talking point of the evening as guests made repeat journeys to the buffet table where they happily topped up their plates with juicy pulled pork, crispy crackling, savoury stuffing and generous drizzlings of applesauce.