The decorations are up, the shops are blasting our favourite Christmas tunes, and with a huge number of people planning to commemorate the festive season with unforgettable parties, Hog Roast Middleton has been snowed under with bookings from those looking to enjoy a last-minute hog roast before the year (and decade!) comes to an end. Keeping things traditional, Laurie had arranged a fun-filled evening of mulled drinks, mince pies, carols and a delicious feast for the 75 guests who she had invited to her home for a much-needed get together before Christmas, and with our famous festive menu on offer, she couldn't resist trying it out for herself!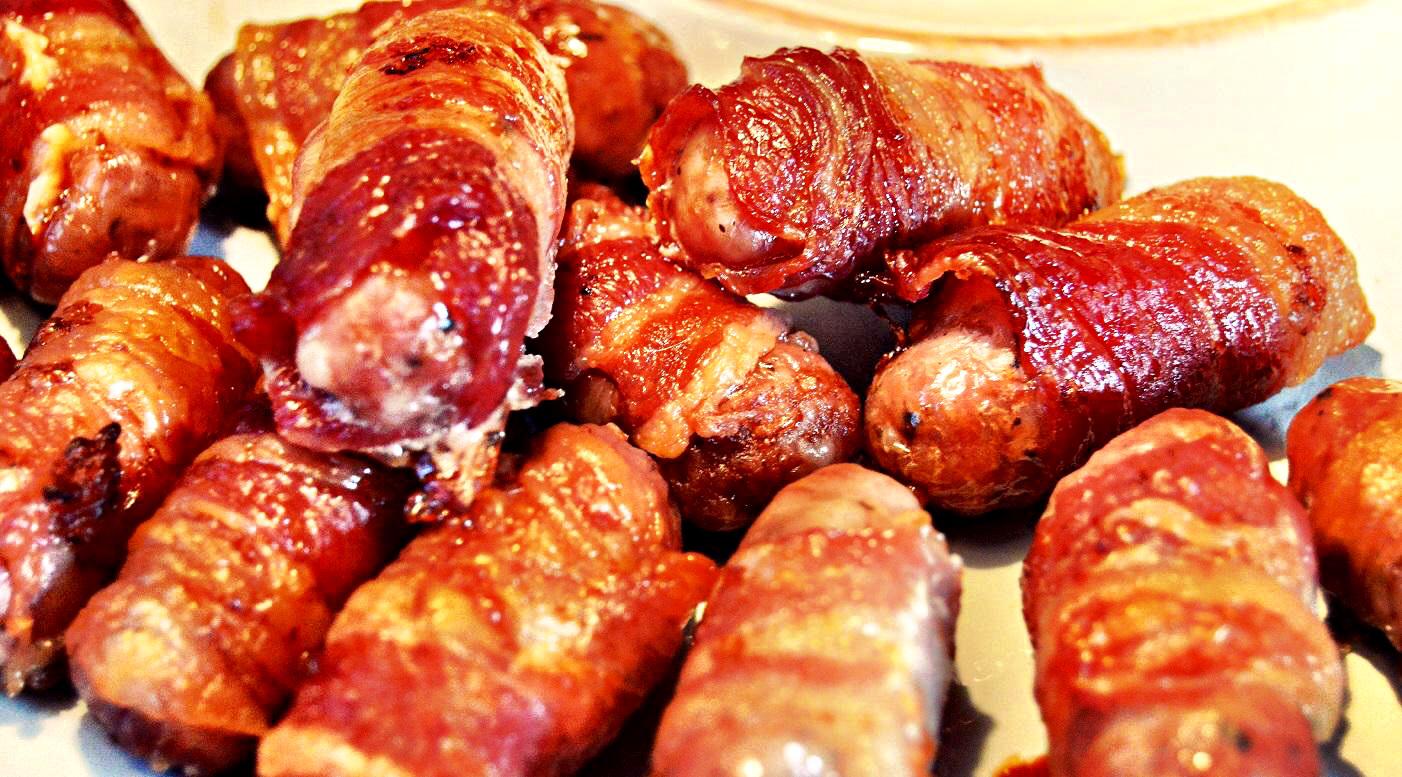 Thanks to our skilled catering manager who was on-hand to help guide Laurie through every step of the process, her experience couldn't have gone any smoother and after finalising the details for the event she was relieved to be able to sit back and relax while Hog Roast Middleton handled the rest. Working tirelessly behind the scenes, the catering crew secured an abundance of wholesome produce from award-winning local farmers and on the day of the party they arrived at Laurie's home a handful of hours before the serving time in order to transform the ingredients into one of our lip-smacking feasts. By 6 pm, the team had whipped up a tantalising spread of succulent whole roasted pig with festive sides of cauliflower cheese, homemade gravy, pigs in blankets, fluffy roast potatoes, mince pies with a brandy sauce and a seasonal vegetable medley which Laurie was over the moon with.
With the arrival of the guests imminent, Hog Roast Middleton set out the eco-friendly wooden crockery and cutlery and prepared the meat-free alternative of colourful grilled vegetable skewers with optionable haloumi to ensure that everyone would feel taken care of and included. As always, we're pleased to announce that like Laurie, the guests were ecstatic when they first laid eyes on the stunning roast and wasting no time they filled their plates with generous helpings of the flavoursome meats and seasonal side options which quickly became the highlight of the event with many returning for extra helpings.