Summer is a time to spend with friends and family, soaking up as much sunshine as possible! It is a great opportunity to relax outside and enjoy the lovely weather, surrounded by great people and enjoying some delicious food. What better way to do this than at a summer festival? Hog Roast Tintwistle have several options for festival catering, explained here…
BBQ Menu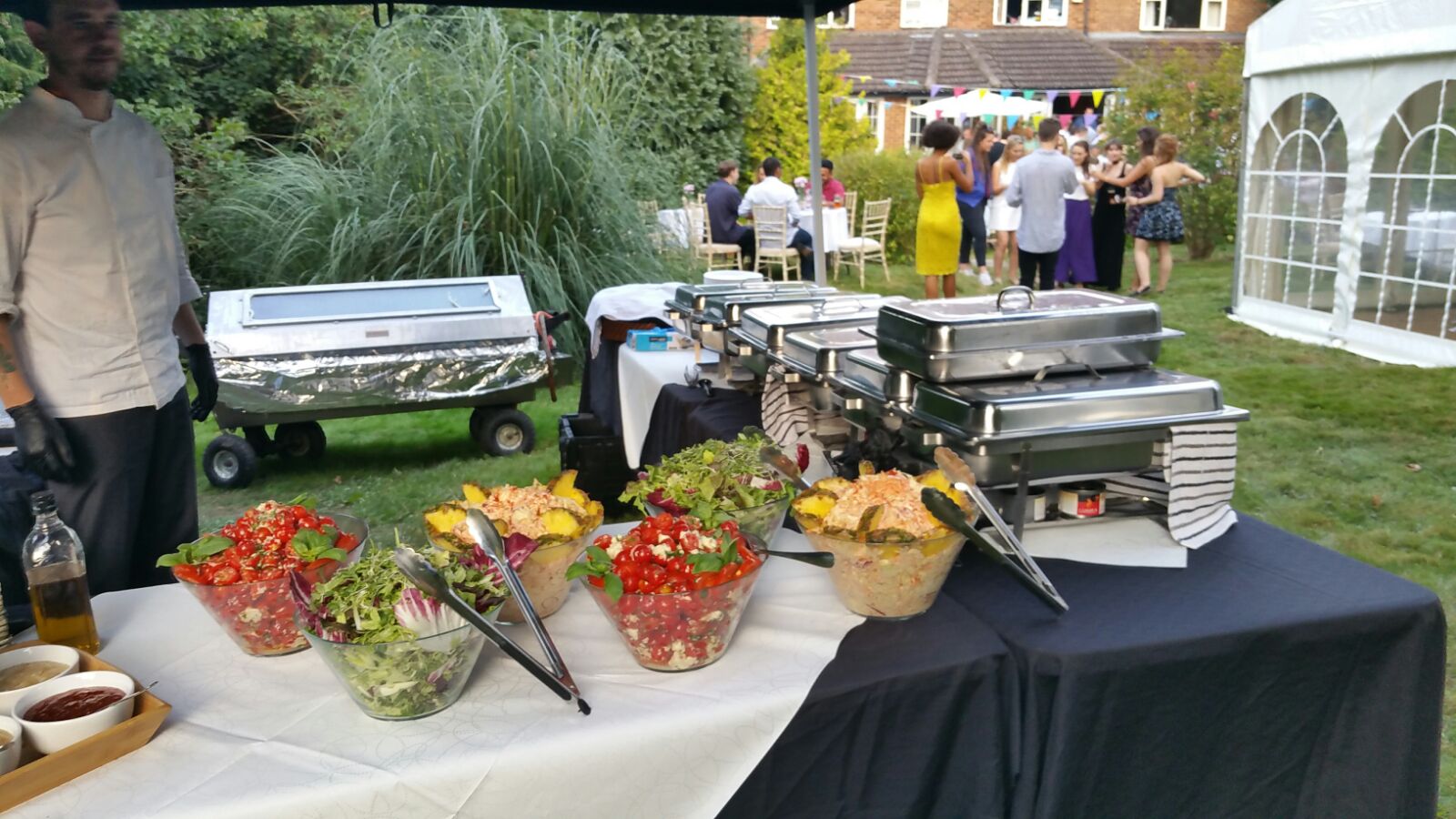 Our Hog Roast Tintwistle BBQ menu is perfect for festivals since it is such a versatile and family-friendly menu. We can provide chicken skewers, burgers, sausages, ribs- and more! These dishes can be accompanied by fresh salad options and delicious side dishes, such as homestyle chips and sweet potato fries. This menu can be enjoyed by all, so it is an ideal choice for school and music festivals. Not only this but it a menu that does not rely on slow-cooking like many of our others do, so it can be prepared faster and with less time-consuming preparation. This menu can be served to crowds of any size and includes many dishes, to ensure that every guest gets a delicious meal.
Slow-Roasted Pig Menu
This menu is a Hog Roast Tintwistle classic and is one that we provide most often. It includes a delicious, slow-roasted pig that is served in a selection of fresh bread rolls and wraps. A large pig can feed over a hundred guests, and we can provide this menu to an event of any size. Festival catering is about drawing customers in and enticing them with what we have to offer, so this eye-catching menu is an excellent choice. Customers love to see their food cooking before their eyes and the preparation time means that it will create a lovely smell and enticing atmosphere.
Hopefully one of these menus sounds delicious to you! Hog Roast Tintwistle can cater to any event of any size- ranging from small family gatherings to large festivals. To book your catering package today, simply let us know your party size, date and location and we can begin to plan your perfect catering package!