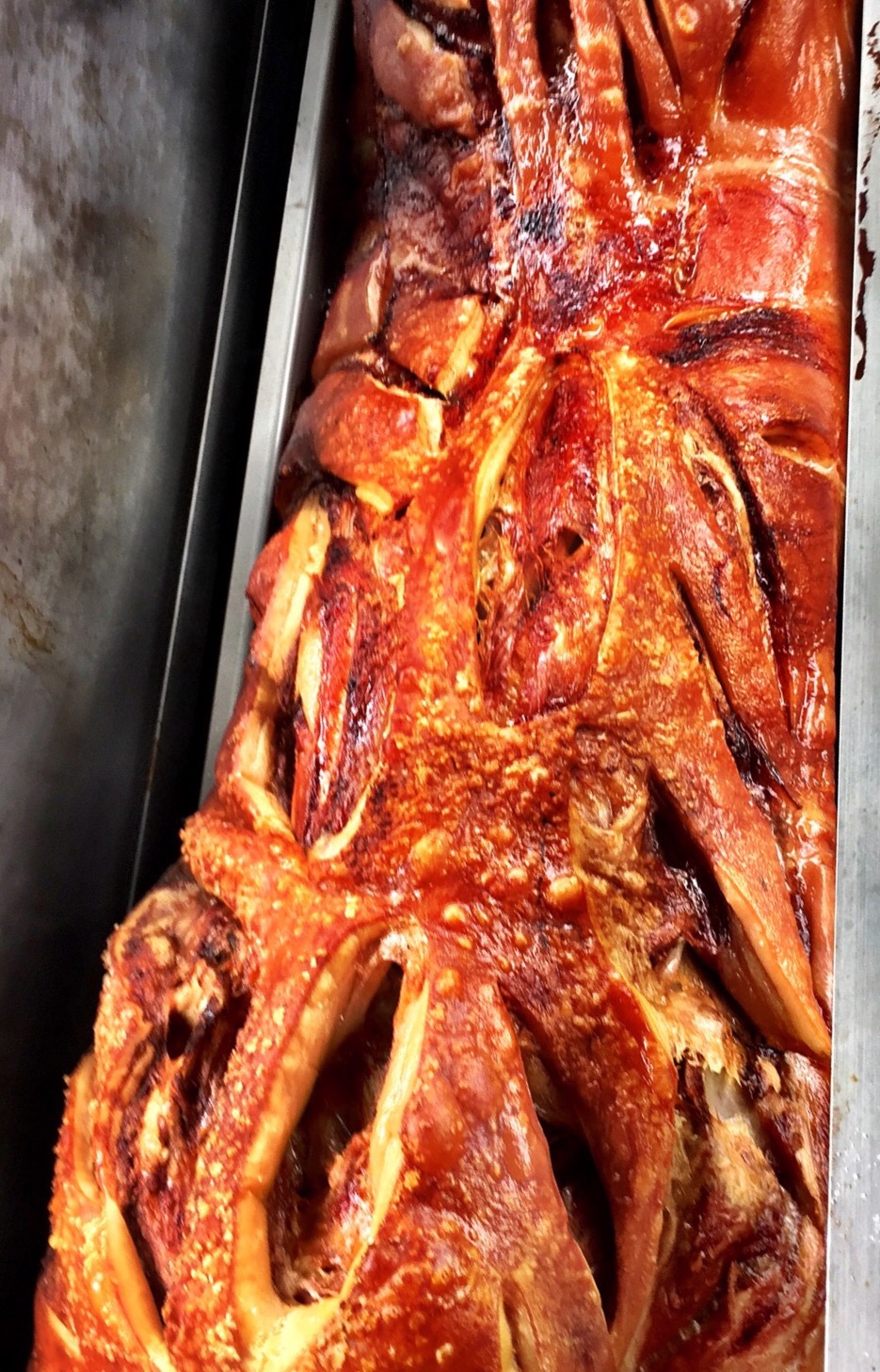 At Hog Roast Stretford we specialise in providing fantastic party food that does not cost a fortune. Our experienced team of chefs work with local producers to provide you with beautiful food, which looks great and tastes wonderful.
Over the years, we have catered for every event imaginable. It does not matter whether you are asking a small group of friends round for a summer party, or have hundreds of guests attending your wedding we can provide the food for your event.
An eclectic choice of party food
We pride ourselves on cooking the best hog roasts in the area. After all, this popular celebratory food is our speciality. However, we like our clients to have as much choice as possible, which is why we offer a wide choice of other spit-roasted meats. The modern spit-roasting machines that we use enable us to cook turkeys, gammons, chickens, beef joints, and a range of other meats, to perfection. These tasty meats smell divine while they are cooking, and look just as spectacular as a full hog roast does.
As well as your choice of spit-roasted or barbecued meats we offer a range of side dishes. If you want you can simply select one of the menus that the chefs at Hog Roast Stretford have put together. This is the simplest approach, but we are happy for you to drop some dishes from the menu and choose others. At Hog Roast Stretford we pride ourselves on always providing our customers with exactly what you want. Our chefs, front of house and waiting staff are all professionals who take a pride in what they do.
Try cooking a hog yourself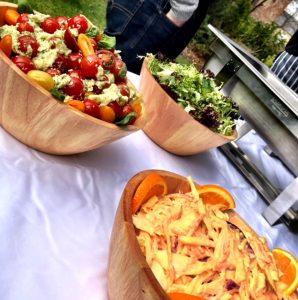 If you prefer to do some of the cooking yourself you can do so. You are in charge, so we will happily lease a hog roaster to you. One of our chefs will show you how best to use it; to make sure everything you cook comes out perfectly.
Get in touch to book your hog roast
Now all you need to do is to fill out the quote form. One of the helpful and friendly team will call you to discuss your needs in more detail and give you a quote.