Hog Roast Stockport's food is great for any occasion, whether you are organising a special celebration or fun-filled gathering. Fun was definitely the order of the day at the last event we catered for when we were asked to provide some of our signature hog roast sandwiches for an annual family gathering for 50 people!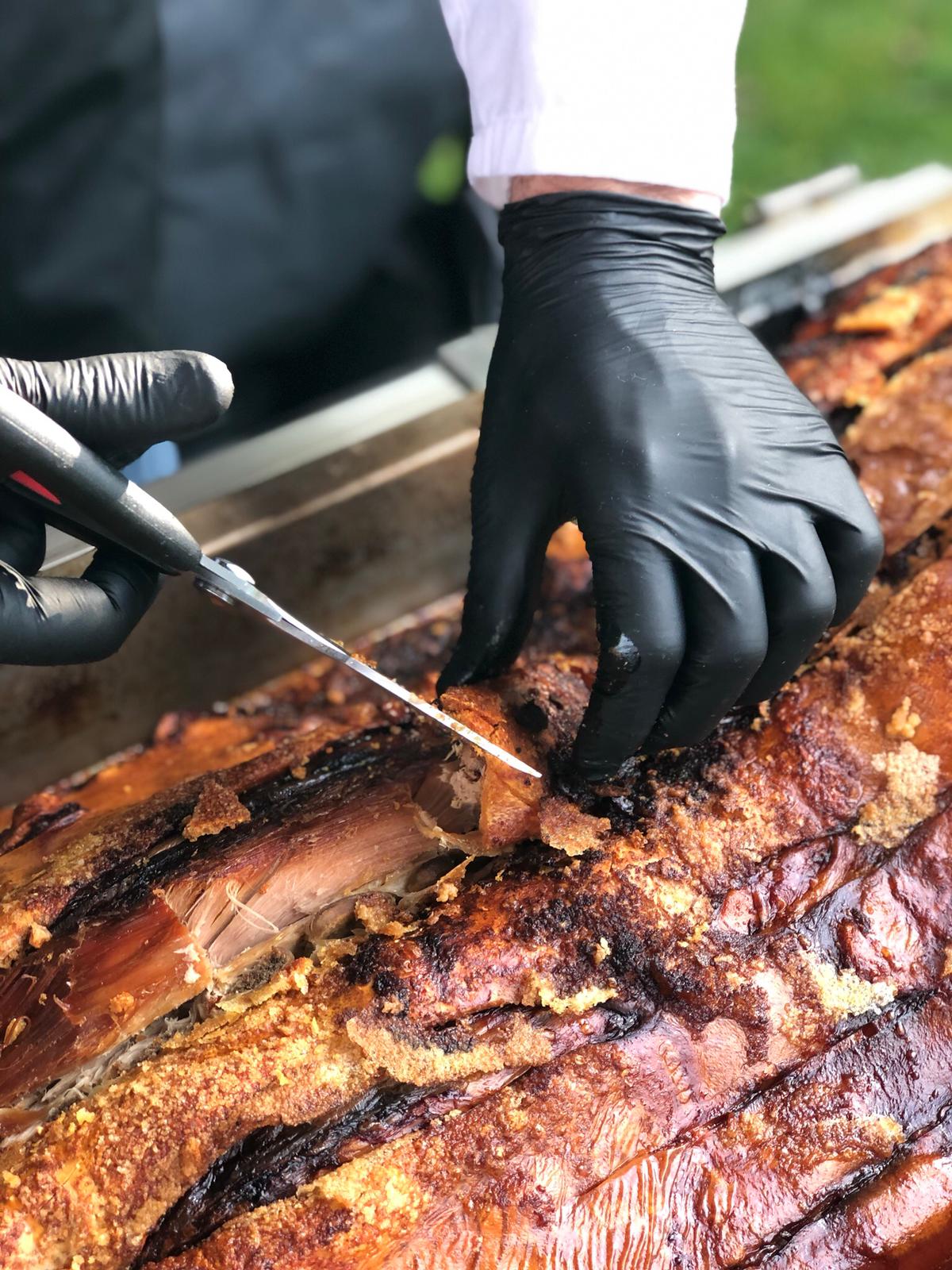 The extensive Johnson always take a break from their busy lives to get together once a year so all of the siblings, cousins, aunties, uncles and grandparents can have a nice day together full of food and fun activities. They told us however, that the food part of the day is usually a bit hit and miss because they all take it in turns to do the catering themselves, so this year they decided to ask us for help and they certainly weren't disappointed!
They thought some of Hog Roast Stockport's classic slow-roasted pork served with super crunchy crackling and our homemade apple sauce would be the perfect addition to their family day and we agreed with them!
We arrived at the venue they had hired several hours before everyone was due to arrive so we could give our ethically-reared meat the time and patience it needs to ensure it is falling off the bone and packed with natural flavour. We always make everything from scratch for every event we cater for and the family members who had been tasked with preparing the venue enjoyed getting a sneak-preview of what was to come as they savoured the aroma of our delicious pork as it was slowly-roasting!
When the rest of the clan arrived, they all immediately gathered around our impressive hog roast machine and watched in anticipation as our chef expertly carved the meat! As predicted our hog roast sandwiches went down very well with everyone whilst they enjoyed the day together and the informal service style meant they could come to our service table as and when they pleased in between all the fun and games!
It was a very successful and happy family event, made even more enjoyable thanks to Hog Roast Stockport's superior slow-roasted pork!