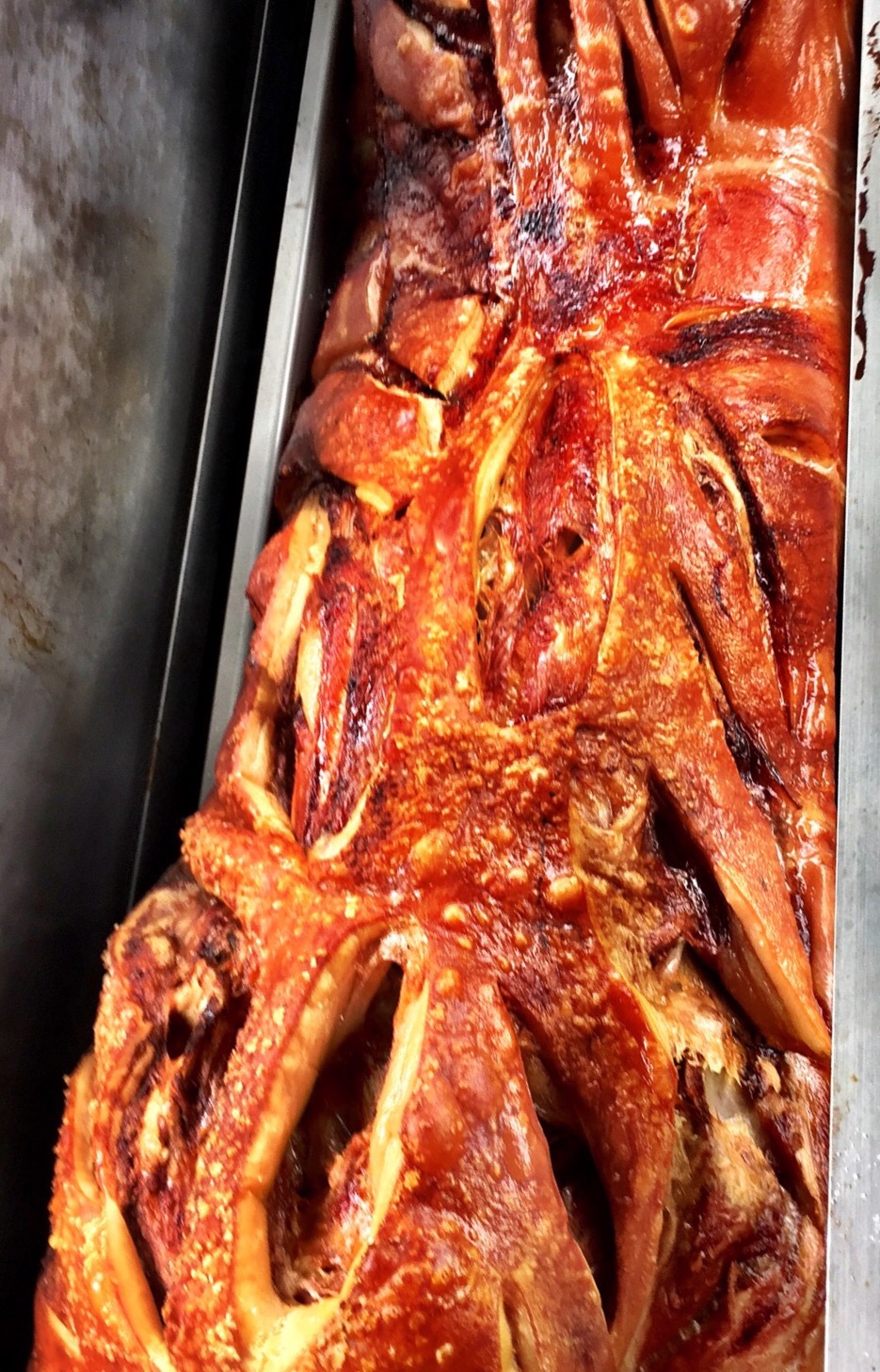 If you are not sure what to feed your guests at your next party, why not make it a hog roast. This special food tastes great and is always popular. Especially when the Hog Roast Heywood team cooks one.
We have great connections with local butchers and farmers who produce wonderful tasting meat. The hogs, turkeys, chickens, beef, lamb and other meats that we cook are all delicious, yet surprisingly inexpensive.
A great choice of delicious food
Please take a look at our menus section and choose one that you like. Our highly trained chefs have used their years of experience to come up with menus for important events like weddings, family celebrations and business functions.
Most clients really like our menus which combine finger foods, spit-roasted meats, vegetarian dishes, salads and salads. However, we know that everyone's needs are different, which is why we also offer you the chance to put together your own menus.
If there are some favourites that you would like to serve that are not included in our menus you can ask us to provide them. Our chefs like to experiment and we are always looking for new dishes, so we will try our best to accommodate your requests.
At Hog Roast Heywood we pride ourselves on being able to provide catering for any type of event. It does not matter whether you are holding a huge wedding, a small dinner for a dozen friends or a business function because we have the staff and equipment to be able to provide the food. You just need to tell us whether you need us to provide a waiter service for your event.
Cook your own delicious hog roast
It is even possible to rent a hog roast machine from us. This option enables you to cook any meat you want and impress your guests by doing so.
How to hire us
If you want us to cater for your wedding, community function, family party or another type of special event all you need to do is to fill out the quote form. One of our team will get in touch and provide you with an accurate price.