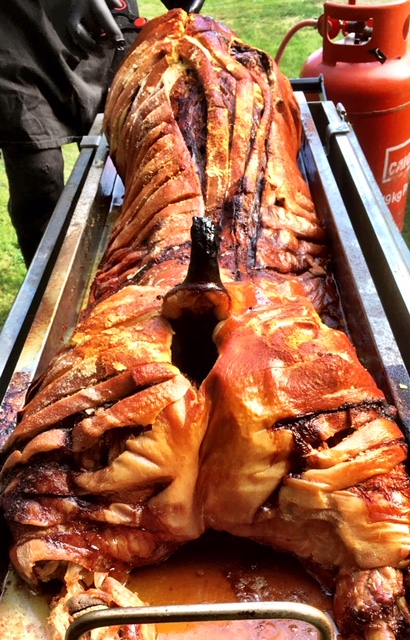 Once an industrial powerhouse in Greater Manchester, Chadderton's roots are deeply intertwined with the textile and engineering industries that drove Manchester's historic prosperity. Today, while remnants of its industrial past can still be seen in the town's architecture and heritage sites, Chadderton has transformed into a diverse and welcoming community, which we are proud to have served many times over the years with our delicious hog roasts.
Unlike traditional barbecue setups or grilling, hog roasting typically requires less equipment and cooking space, making it easier for Hog Roast Chadderton to set up in various locations, including backyards or outdoor venues when hiring us for your big day. We travel across the country serving guests at an array of events including weddings, birthday parties, business functions, backyard gatherings and even public festivals and markets.
Hog roasts always go down a storm due to the fact that they're filling and are bursting with mouth-watering flavours. What's more, they're extremely cost-effective which is ideal for those on a strict catering budget. Instead of paying a price per head as you would with other catering types, you're simply paying for the ingredients and the hire of our chefs. With this in mind, you can invite as many guests as you wish, without having to pay any extra.
Make A Hog Roast The Centrepiece Of Your Event In Chadderton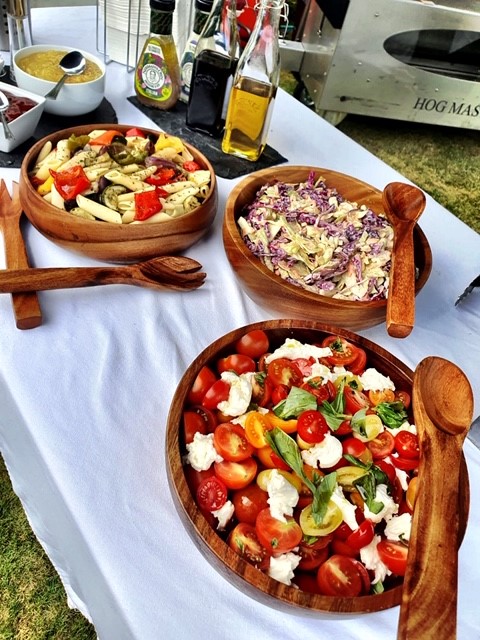 The sight of a beautifully roasted whole hog gracing the centre stage of an event is nothing short of a showstopper. It transforms the gathering into a visual and sensory spectacle, which is sure to become a talking point amongst your guests and a memory they'll look back on. The delightful scent wafting from the roasting hog is also sure to get mouths watering. Imagine the rich, smoky aroma of sizzling meat flooding the room…
If you're passionate about sustainability, you'll be pleased to know that Hog Roast Chadderton sources ingredients locally from recommended farmers, who we have built a long-standing relationship with. In turn, we are guaranteed the finest quality meat and ingredients to whip up our first-class dishes.
Get in touch with Hog Roast Chadderton today to book us for your upcoming event.