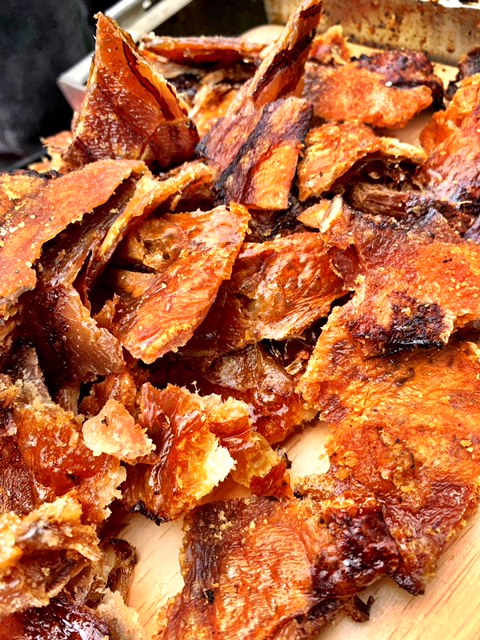 Located approximately 10 miles northwest of Manchester's bustling city centre, Blackrod offers a tranquil escape from the urban hustle and bustle while still providing convenient access to the city's amenities and attractions. With its charming architecture and stunning countryside, this town will make a great spot for hosting your upcoming event – and Hog Roast Blackrod will be on hand every step of the way to ensure everything goes smoothly from start to finish.
Hog roasting is an age-old tradition that brings people together with the mutual love of good food. The huge pig is placed on the spit and is turned slowly over a period of 6 hours until it turns a golden hue, complete with a mouth-watering crackling coating. However, Hog Roast Blackrod aim to shake up the classic dish with our own contemporary twist. We're happy to serve the meat alongside a host of delicious sides, such as mash potato, salad, rice, vegetables – you name it! We can also give the pork a flavoursome kick with herbs and spices, to really tickle your tastebuds.
The Leading Hog Roaster In Blackrod
The Hog Roast Blackrod team have been in the industry for several decades and have carved out a first-class reputation for the best hog roasts in the UK. Our customers return to us time and time again when hosting events, which is a testament to our delicious food and great service. One of the major benefits of booking us is that we're fully flexible when it comes to the food we serve and the way we serve it. While we're known for hog roasting, we can offer you so much more. Instead of pork, we can whip up dishes made up of an alternative meat, including beef, chicken, turkey, duck, fish and more. If you are inviting vegan, vegetarian or gluten-free guests, we have additional menus available on request for those with specific dietary requirements.
If you're interested in booking Hog Roast Blackrod, get in touch today. Our friendly team will be on hand to answer your queries.